A PROJECT BY DIRECTION AGENCY
____
DATE: 2018

CLIENT: Sen Storm Restaurant
SERVICE: F&B
FIELD: Local Restaurant


PROJECT LEADER: Minh Tran
DESIGNER: Hiep Do
ILLUSTRATOR: Thang Nguyen
ACCOUNT EXECUTIVE: Van Nguyen
---
SENSTORM RESTAURANT


Located in Melbourne - the beautiful coastal city of Australia, SenStorm is a unique Vietnamese restaurant with a blend of Eastern and Western cultures. Here, customers will be served a menu of Vietnamese dishes such as bún, phở combined with Western dishes such as salads, sausages, fried chicken. This is one of the core points that make SenStorm different from other Vietnamese and Australian restaurants around.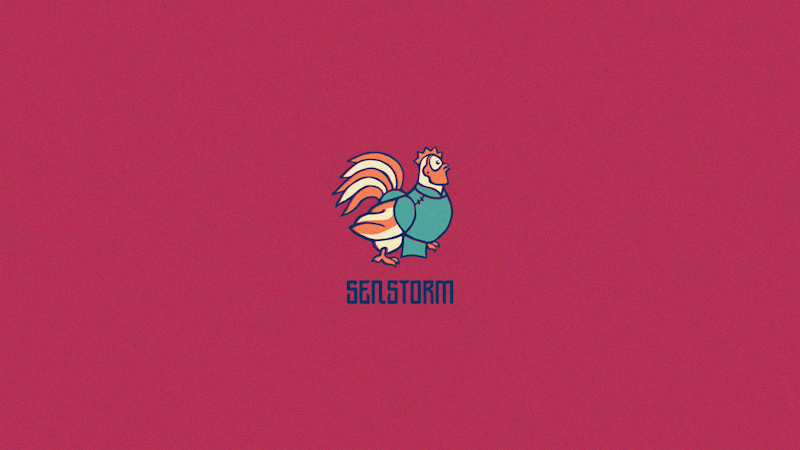 To show that characteristic, SenStorm's brand image is also a unique blend of traditional chicken image in Vietnamese folk painting with popular hipster culture in Melbourne with beard. hats, mohawk hair, and trendy bangles. The brand colors are also taken from the colors of Vietnamese folk paintings but are more modern and vibrant, consistent with the Mid Century's interior style. Besides the logo image, the decorative illustrations are also expressed according to the impromptu idea, combining Vietnamese folklore, street with hipster culture, Western pop art.

The East-West improvisation combination is the success and highlight of SenStorm, making the restaurant a popular destination for both Australians and Vietnamese.